Comic-Con Costumes
Comic-Con Costumes, Jackets and Coats
Every year a lot of fans gather to celebrate the best event of the year called Comic-Con, in which all the crew of their fan television shows, movies, comics, and even games are attending, and they also get a chance to have a chat. Fans cosplay their favorite characters from around the different media and more enthusiastically celebrate the Comic-Con. Therefore, because everybody wants to look at the Comic Con Costume For Men at their best, so they need good quality materials and goods to achieve their goal.
So, hello there, comic book aficionados! Hold your pulse, because our Comic Con 2023Costumes collection has something fascinating to give you this year. Being a geek and a cosplayer is a difficult pastime to pursue. I mean, you have to delve deep into pop culture to find the right Costume For Comic Con yourself, and we will do the same. Why? Since convention season is here, you're probably thinking about which character's costume to attempt this year! And to help you make your selection, The Genuine Leather has a Comic Con Cosplay Costume San Diego Sale where you may find the right costume.
We are compiling a list of the best subcategories to choose from in order to give you the necessary incentive. So, let's get this party started!
Marvel VS. DC
Which is better, DC or Marvel? Okay, let's emphasize both! Don't worry if you've ever been blown away by Marvel Costumes. The most recent chapters in the MCU comics constantly encourage readers to consider taking on the outfit of their favorite modern hero. However, there are certain truths that traditional heroes' outfits still have the necessary appeal. You can discover what you're searching for whether you're pretending to be Hulk or seeking something unique like Spiderman. And if you're a techie, we've got an Ironman in the house. Alternatively, if you are interested, you may try on Captain America's outfit or our very own Deadpool costume.
So, will you mind glancing at one of these Marvel Comics Comic-Con Costumes jackets?
On the other hand, we know DC hasn't missed a beat in simulating us with the vivid costume assortment. DC Comics offers some of the most creative Comic-Con costumes Sale. They are readily enslaved and allow you to stand out from the crowd. So, gather a bunch of cosplayer enthusiasts to snap the season's perfect shot. Or if you're going by yourself? Don't worry, locate a new mate by expressing your costume love for him or her.
So, keep this in mind when you're dressed up and ready to take the vibe to the next level. There is no denying that Batman is the undisputed monarch of the DC universe! Consider doing something out of the norm by dressing up in a completely caped outfit for the conference. Aside from Batman, you should look into Robin, Joker, and Harley Quinn Costumes, all of which are excellent possibilities!
So, blast some minds out there at the convention and show them who the true fan is!
Would you mind looking at these again?
Disney and its enthralling collection
Is it permissible to dress up in non-comics costumes during the convention? Yes, obviously it is! You may have already seen how many mimic the style of non-comic characters. So why shouldn't you? When it comes to non-comic characters, nothing beats Disney Comic-Con Costumes. You may see that there are several options accessible, particularly for ladies, but males might also fall into this group. So, whether you love the network's old flavor or prefer the new concept, there is always something for everyone!
So, check out the most recent Descendants outfits as well as some more cosplay costumes!
Star Wars Costumes – Only for those who get it!
If you live in a world other than this one, you are undoubtedly interested in Star Wars. The Galaxies cruisers have long been regarded as one of the greatest most revealing comic con costumes. There are several options for what to dress for the convention. Try the Jedi appearance, or go as a complete robot, and you may embrace the Jabba the Hut persona. Overall, you may light up the conference with your Star Wars costume, so don't forget to think about it.
Alternatively, you may view some of its collections below.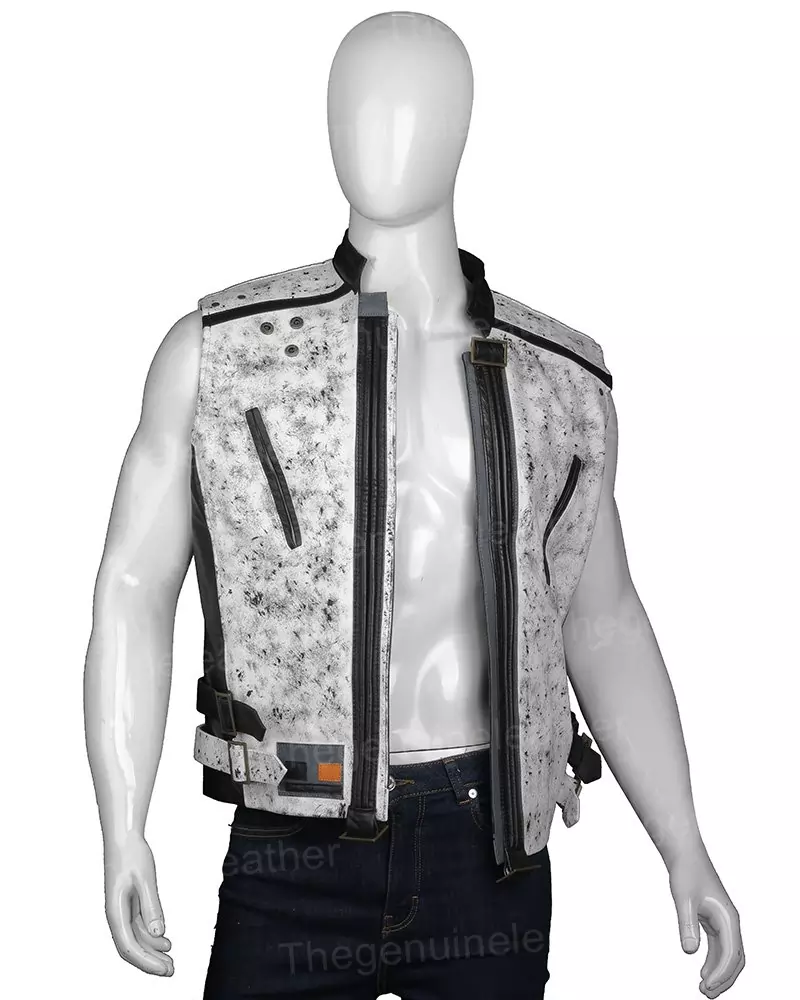 TV shows and video game jackets
Aside from this, you may also attempt some of the season's informative TV shows or Gaming jackets. Just be sure you select the appropriate match, and you're good to go! Almost everyone nowadays is involved in gaming and TV shows, so you may have the advantage of experimenting with a diverse specialty. There are dozens of Male and Female characters to choose from, and you may adopt any of them. Also, don't forget to go through our particular TV series and Gaming Cosplay Costumes collections.
Our Comic-Con Costumes are made up of items with various styles of leather so you can pick from a wide sea of choices a product of your dream. In addition, the Comic-Con Costumes, Jackets, and Coats we offer in this category are completely discounted and at the best price. So, please enjoy your Comic-Con with those funny outfits this year!
So, we can now only hope that you have found your beloved Comic-Con costume in our Comic-Con Costume San Diego Sale. If not, we recommend returning to our site to look for additional options!
Frequently Asked Questions
What can I dress up as for Comic-Con?
The Top 10 Ideas for Comic-Con Costumes
Costumes from Marvel Comics. The excitement surrounding Marvel films is unrivaled.
Is Comic-Con for cosplay?
In addition to the cosplay, Comic-Con is a business event, with exhibitors selling toys, souvenirs, original art, apparel, and accessories throughout the massive arena. You can also purchase photo opportunities with celebrities or signatures from them, and content creators from various media are on hand to promote their upcoming releases.
What should I wear to Comic-Con 2021?
For Comic-Con, a casual T-shirt, jeans, and shoe outfit are ideal. What exactly is this? Because the halls can get very full, it's better to wear a T-Shirt inside because all of those people will work up a sweat. Make sure your shoes are comfortable as well because there will be a lot of walking during Comic-Con.
Is there any anime at Comic-Con this year?
Four major tracks of anime screenings will be held throughout the weekend at Comic-Con! The Anime rooms are on the Marriott Marquis Convention Facility's higher floor (next to the lobby), in the Marriott Grand Ballroom.
Are Fake guns allowed at Comic-Con?
At Comic-Con, no working props or firearms are permitted.
State and federal laws apply to all costume accessories and weapons.
Can you get banned from Comic-Con?
It's crucial to remember that SDCC badges are non-transferable, which means you can't give yours to a buddy if you can't use them, or sell them to someone else. If you're detected, you could be barred from the conference for the rest of your life.
Can I bring a backpack to New York Comic-Con 2021?
Keep personal property with you at all times and don't leave any items unsecured if you're attending NYCC.
What is Japan's most popular anime?
For the past 18 weeks, Demon Slayer has been the most popular anime in Japan, with Attack on Titan coming in second. Based on GEM Partners' recently revealed Monthly Streaming Popularity Rankings, we've created a list of the Top 10 Most Popular Anime in Japanese Streaming Services for the first month of 2022.