Premium Leather Jacket Shop
One of the most popular wardrobe essentials for men is Leather Jacket. Men's motorcycle jackets and biker leather jackets have both undergone significant changes to remain fashionable in today's world. They are therefore a crucial component in enhancing any style or enhancing personality.
There is something for everyone, whether it's a  Leather jacket, a stylish suede biker jacket for men looking for a distinct style, or a rigid approach with a leather moto jacket for men looking for a finishing touch. At the moment, men's leather biker jackets appeal to people of all temperaments, ages, and even geographical places. motorcycle jackets in the following colors: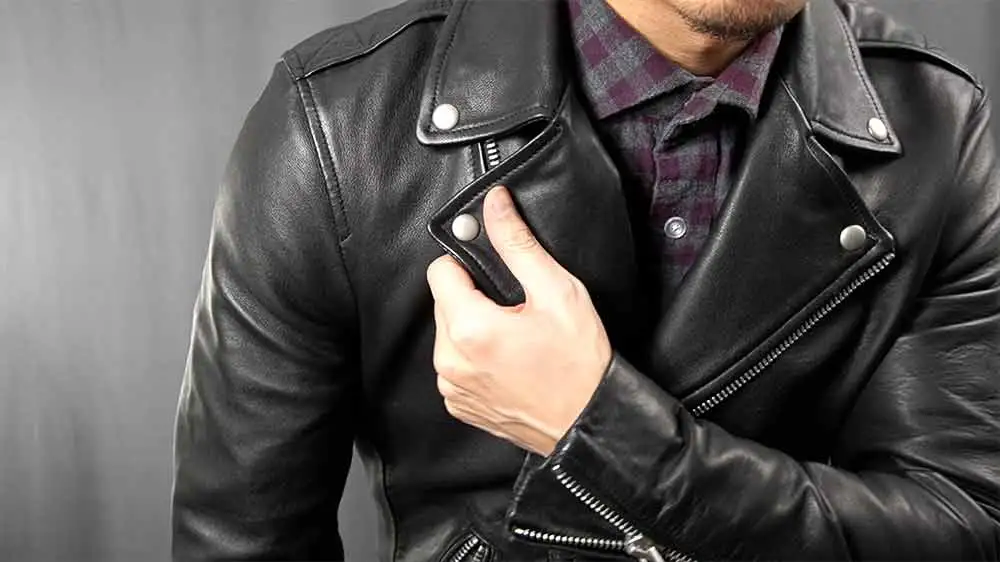 Why you should get a premium leather jacket. 
Leather jackets are cool.
Since forever, premium leather jackets have been the preferred outerwear of cool dudes. Everyone, from Marlon Brando to Hugh Jackman, appears to recognize the charisma and presence that a leather jacket brings to their appearance and, consequently, to their personality.
Because  fashion is adaptable
Anything looks good with a leather jacket. A leather jacket looks excellent with any clothing and actually makes the whole thing pop, except perhaps with pajamas. Whether it's a pair of blue jeans and a white t-shirt or an LBD, adding a leather jacket makes the look considerably more powerful.
No one has ever said that leather jackets are out of style.
Like great whisky and Pink Floyd, leather jackets are timeless. They always set the bar because they are timeless and current. For decades, leather jackets have been in style, and they don't appear to be going out of style anytime soon. Years can pass between wearing the same leather jacket. The secret is to always update the outfit the jacket is worn with. In actuality, the leather looks better with age and matures beautifully. No of your age, you will enjoy a well-fitted leather jacket and look great wearing one.
Anywhere, anytime outfits
Leather clothing is tough. They are lightweight and conveniently warm without being overheated. Even in casual clothing, they seem fashionable. A leather jacket is your go-to clothing choice whether you're going on a mountain walk or a dusty biking vacation.
It's time to stay up with the quick pace of time and fashion, so up the quality of your decisions and sense of style. Because of the Men's Black Slim Fit Leather Jacket hold your breath. Along with all the striking styles and designs that will sabotage your adversary's fashion. So let's rock this jacket's sparkling and vibrant hue for a terrific and daring appearance.
Excellent and impressive. Create a commotion on the fashion and style runways with the suggested Biker White Leather Jacket and your stunning appearance. The outerwear displayed, as you can see, is a copy of a Men's Motorcycle Leather Jacket from a model photoshoot.
Frequently Ask Questions
Are these jackets made of real leather?
Yes, we use only the finest genuine leather in the construction of all of our coats.
What should a leather jacket contain?
Every leather jacket is different. A particular style, such as a motorcycle jacket, cafe racer, bomber jacket, etc., must first be chosen. After selecting a style, consider the quality of the material and choose jackets made of high-end fabrics like full grain and top grain. Fit is also very important. To get the right size, carefully measure your chest and compare it to the manufacturer's sizing guide. Finally, because it's a commitment over a long period of time, you need to pick the right shade—ideally, one that falls between black and brown.
How do you determine whether a jacket is made of real leather?
Real leather has random patterns, but faux leather is made to seem like real leather yet looks too perfect. Another test that might be utilized is the smell. Genuine leather jackets have a distinct odor. You can identify leather with ease if you are familiar with its smell.
Which kind of skin—lamb or sheep—is employed in the production of this leather?
We make our jackets from quality genuine lambskin leather because of its silky characteristics and sumptuous appearance.
What degree of heat is appropriate for wearing a leather jacket?
You can wear a leather jacket without getting uncomfortable when the temperature begins to drop below 65 degrees Fahrenheit. At temperatures above 65, a leather jacket will feel a little bit warm.
Can you wear a leather jacket in the rain?
Even though leather has some inherent water resistance, excessive amounts of water can cause it to crack after drying. As a result, you should refrain from wearing your jacket in the rain if you want it to last for a long time.
Should males always don leather jackets?
Few pieces of clothing offer the raw, carefree vibe that leather jackets have; they are recognized for making their wearers look absolutely badass. However, few people are aware that the garment can also seem more upscale and dressy when worn with the appropriate apparel. Consequently, it's a fantastic choice for men.
How long do leather jackets last?
High-quality real leather jackets are known to last for decades, but the item's durability also depends on how it is used and cared for. You should expect it to last for around 20 years if kept up with and stored appropriately.
The Eternals: Did They Fail?
The 26th Marvel movie, Eternals, has completed its theatrical run in North America and has been noted as the MCU's second-lowest-grossing movie.
Are the Eternals tied to Thanos?
In the comics, Thanos is an Eternal, and one from a very important bloodline: His father, Al'ars, was the son of Kronos, who ruled the Eternals of Earth following a civil war that divided the original colony.
What purpose do the Eternals serve?
The Eternals were brought to Earth to aid in the uplift of humans while also purging the earth of Deviants. They initiated the development of civilizations, science, the arts, and everything else in between.
Why are ratings for Eternals so low?
With an ensemble cast of weak characters, a protracted runtime, and a lack of stakes or likable protagonists compared to other lengthy MCU films like Avengers: Endgame, Zhao's film was universally regarded as being too ambitious for its own good.
Is Thor an Eternal?
Instead, he is immortal, resides in a realm outside of space and time, and has complete control over matter, energy, magic, space, and time. Therefore, every world and organism found in the multiverse is a part of eternity.
How did Thanos end up in Eternals?
In the comics, Thanos is the result of an act that is forbidden among Eternals—the conception of a child by two of them. As a result, he accepts the Deviant Gene into his body, changing his appearance but still classifying him as an Eternal.
What is important to understand before viewing Eternals?
In 1976, The Eternals received their own comic book run. The Eternals themselves are a smaller subset of people who were designed to be "impervious to time and death" (CinemaBlend, 2021). They are essentially people that were created to resemble gods.
Has Shang-Chi any connection to Eternals?
Marvel affirms a unique relationship between Shang-Chi and the villains of the Eternals. As soon as merchandising revealed that Shang-Chi and the Legend of the Ten Rings will have at least one dragon in the story, fans were ecstatic.