Mens & Womens Summer Jacket Sale
The spring and summer seasons are notoriously unpredictable in the UK and USA. This has the unfortunate consequence that you won't know what's happening outdoors until the day of your event, which is certainly not helpful. What outfit is the safest to wear, then? a jacket that is light. Although it may be windy in the morning, it will be a scorching 24 degrees by noon. You require a Summer jacket. Do it with elegance whether you're going to a wedding or holding that crucial meeting!
Keep your focus; the end-of-summer sale season is coming!
The summer sales are about to finish. The best time to purchase popular summer jackets is right now when they are available for absurdly low prices. The best time to buy presents for your loved ones is now. Offers can be found everywhere! When you know you can kill two birds with one stone, when is a better time to buy gifts? When you are aware that you may both save money and make your loved ones happy?
What Exactly Are These Offers, 
A good query. You naturally want to know more about these end-of-summer sale deals, including what they are, where they are, and who is providing them. So get ready. It is now coming.
With a lovely "Further Reductions" update last week, our Summer Sale jacket is still going strong, and we're back to offering up to 50% off of some goods. An excellent opportunity to get outerwear at a discount is during the summer sales. Even while this type of investment may not make sense right now, in a few months you'll be laughing. We decided to select our best as a favour for you. Scroll down and participate.

However, this is not the case in the modern world. They are more than that, hoodies. They have changed in a myriad of ways, and today you can find them in 100 different colours and a range of materials. They have undoubtedly contributed to fashion history. The most fashionable and sophisticated Bape Shark Camo Mouth Hoodie has thus been added to our product line.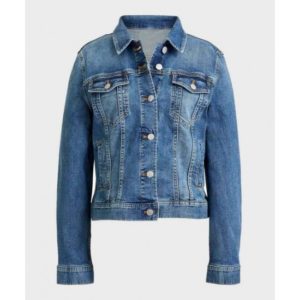 There have constantly been improvements to our large selection of fashionable clothing that keep you in step with the latest fashion. The Virgin River Lizzie S03 Denim Jacket is the ideal illustration of the kind of item you simply cannot resist purchasing. Virgin River's characters astounded the audience with their wonderful performances, but more significantly, their sense of style made an impression.
A professional American football club called the Green Bay Packers is situated in Green Bay, Wisconsin. The International Football Championship North division of the National Football League is home to the Packers. They recently debuted a Green Bay Packers Hoodie and are incredibly well-liked.
Frequently Ask Question
Is it ok to wear a jacket in summer?
After all, you can bank on encountering a few unexpected summer storms or breezy nights on the beach or while on vacation for every heat wave or day where the temperature exceeds 100 degrees. So that you can see that you can wear a jacket even when it's hot outside, we've styled eight of the greatest lightweight coats.
Is a bomber jacket good for summer?
On a very hot day, you can't go wrong with this choice. Wear a bomber jacket with white shorts for a laid-back and cool appearance; these accessories go well together.
Which jacket is best for summer?
Below are five jackets you can throw on during cooler summer days and fresh evenings that will take your outfits to the next level.
Lightweight Trench or Printed Duster. …
What do you name a summer coat?
Coach jacket
This outerwear silhouette may have been created with life on the field in mind, but your next summer jacket would look great in it thanks to its airy cut and light material.
Can you wear puffer jackets in the summer?
Before you put your entire winter wardrobe in a box for the attic, pause, give it some thought, and get that thick jacket back out. Yes, a summertime insulated jacket is quite useful.
How do you pair a summer dress with a jacket?
A summer dress might look quite different with the addition of a cute spring or summer blazer. For a dressed-down appearance, try a lovely cropped jacket, a casual shirt jacket, or a light motorcycle-inspired jacket. Try a sleek blazer or structured jacket to modify the style and boost it up.
Will a blazer work in the summer?
During the warm months, blazers can be worn open for a more casual and laid-back vibe; when layered, they should fit snugly across your shoulders. This season, wear an unlined blazer over a polo, a striped t-shirt, or a light button-down for an even more relaxed and comfortable look.