Never Have I Ever Outfits
Never Have I Ever Outfits Season 
Take a deep breath because  The Genuine leather has a cute selection of Never Have I Ever Jackets that everyone wants. See first what motivates us to wear and pair these trendy Never Have I Ever coats (TV Series). Essentially, this series' realistic focus is what makes it so highly regarded and well-liked. As a result, it has very high ratings on Netflix and other websites. There is Never Have I Ever Merchandise to make it simple to approach the spectacular and gorgeous costumes the characters are wearing in season three, which premieres on August 12th, 2022.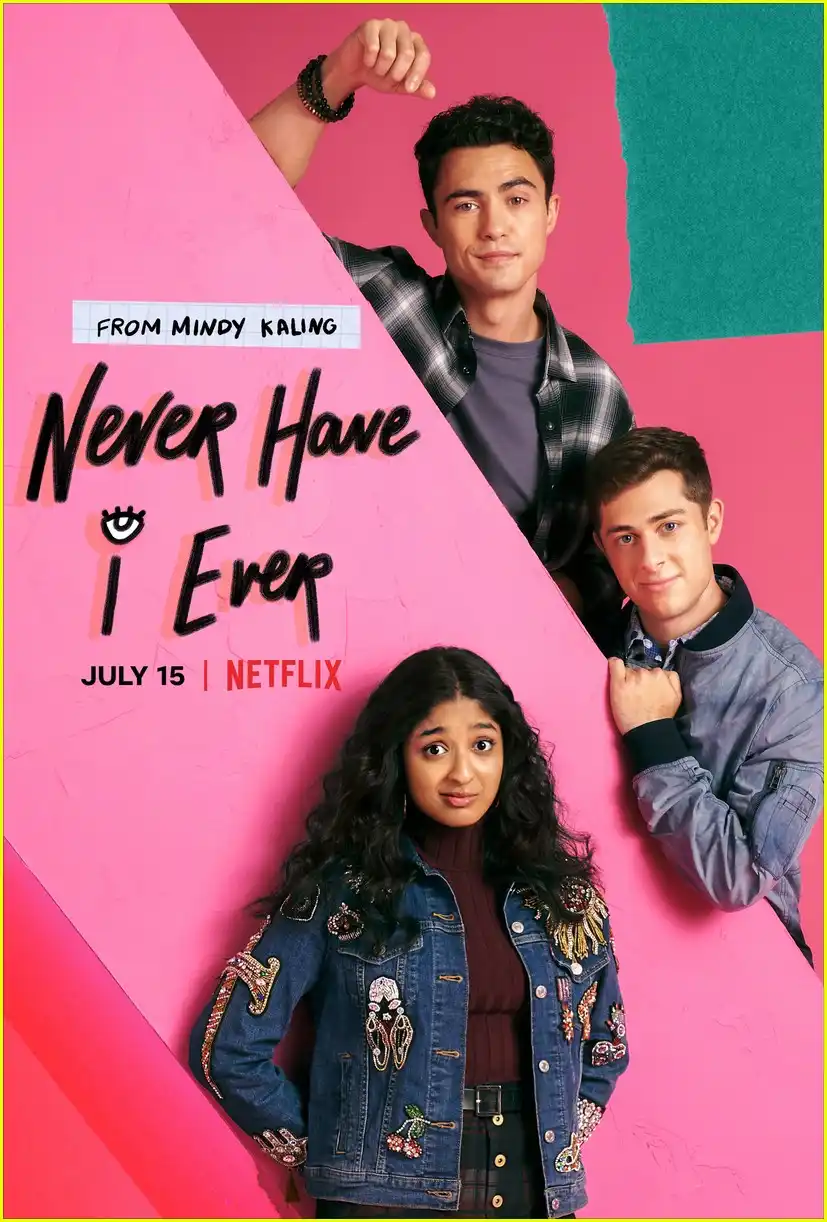 What is the plot of this series?
Devi Vishwakumar, a 15-year-old Tamil Indian-American girl from Sherman Oaks in Los Angeles, is the main character of the tale. After Mohan, Devi's father passes away unexpectedly, she stops feeling her legs. She is unable to walk for three months as a result of the psychological anguish of the incident.
She magically recovers, though, and attempts to visit her crush Paxton Hall-Yoshida by standing up straight. She wants to alter her social standing after having a terrible first year in terms of social interactions, but her friends, family, and emotions make it difficult for her to do so.
Grab the creative fashion of You Never Have Ever!
Never let anyone challenge you or surpass you in the fashion industry thanks to your stunning attractiveness and Never Have I Ever Wardrobes. There is no longer a need to roll up your sleeves; simply approach and gently fasten the preferred article of outerwear from this amazing and spectacular category because all of its components are remarkable. This season, you must choose these magnificent jackets because they are part of the Never Have I Ever Outfits Collection, which will undoubtedly leave you with the cherished impression of next-class and spectacular designs with a glorious dash of the current trend.
The recommended Never Have I Ever Jackets & Coats are what you need because, as we all know, comfort and durability matter just as much as style when it comes to your appearance & body in the cold. Due to the easy-to-wear and timeless features of these jackets and coats, you can step up your game by stunning your lovers and swiftly driving the haters crazy with Never Have I Ever Season03 Wardrobes' nice outlooks and an outstanding view. So, with the captivating Never Have I Ever Jackets & Coats, advance toward a magnificent charm of grandiose Fashion.
Frequently Ask Question
Does Never Have I Ever have a fourth season?
The popular comedy series' cancellation by Netflix was revealed in March; the fourth season has already been shot but won't air for a while. Co-creator Lang Fisher comments on the choice, saying, "It's tricky when you have a high school show because you can't keep them in high school forever."

The third season of Never Have I Ever is planned?
The third season of Netflix's Never Has I Ever debuted on Friday, bringing with it an explosive cliffhanger that will have to satisfy fans—who will undoubtedly have theories to keep them occupied—until the show returns for its final season.

What happened to Never Have I Ever?
She lets her mother know she won't be travelling to Colorado. She sobs, lamenting how unpredictable life was and how she wished she could spend more time with her mother. She is pleased that her mother has permitted her to remain.

Is the movie Never Have I Ever based on a real event?
Never Have I Ever is a coming-of-age comedy-drama television series in the United States that was produced by Mindy Kaling and Lang Fisher and stars Maitreyi Ramakrishnan. Even though the comedy is partially based on Kaling's experiences as a child in the Boston region, the show is set in the San Fernando Valley.
Will Paxton and Devi ever get together?
The two-part ways, and soon after, Paxton finds a new girlfriend. Devi, who is still inconsolable, decides to go to a house party where Paxton and his new girlfriend would be so she can appear unconcerned about their relationship.
What occurs at the end of Never Have I Ever season 2?
Fab admits to loving Eve, and Eve reciprocates the feeling. Devi attempts to exit the dance but is struck by Paxton's jeep. Before responding to her inquiry about why he was there—to be her girlfriend—he checks to make sure she's all right. To everyone's amazement, the couple entered the dance together after the stroll
Who plays devi mom in Never Have I Ever?
Jagannathan, Poorna
in her role as Nalini Vishwakumar
Poorna Jagannathan, who has appeared in episodes of Big Little Lies and The Night Of on HBO, as well as Ramy on Hulu, plays Nalini, Devi's mother.