Young Wallander Outfits
Young Wallander Collection
The genuine leather is pleased for the elongated period to serve consumers. We believe in offering complete customer satisfaction. The product was made with the best quality materials by our staff. We've previously sold a variety of goods relating to your favorite celebrities, films, and television series. Here's some fantastic news for all YOUNG WALLANDER enthusiasts out there. We created this incredible YOUNG WALLANDER Outfits line. So, if you're a movie buff who likes to dress up in costumes and clothing, have a look at our  YOUNG WALLANDER Merchandise.
YOUNG WALLANDER
Young Wallander is a Ben Harris-created murder mystery drama TV series with Matti Bye as the composer. The series is based on Henning Mankell's novels about the fictional inspector Kurt Wallander. Adam Palsson, Leanne Best, Richard Dillane, Charles Maine, Yasen Atour, Ellise Chappell, and Jacob Collins-Levy appear in the series. The first season of the show launched on Netflix on September 3, 2020, and the second season premiered on February 17, 2022.
Kurt Wallander, a recently graduated police officer in his early twenties, is the centerpiece of the series's storyline. The plot centers around his personal and professional formative experiences as he investigates his first case.
The series is a great mix of crime and drama, and it's well worth watching. The film's directing, plot, script, set, and characterization are all outstanding. In addition, the characters' outfits are both menacing and encouraging throughout the show.
Young Wallander Costume Collection
If you've been watching the show for a time, you'll notice that the characters are dressed in a variety of casual yet elegant costumes. This thorough Young Wallander Costume Collection is for individuals who have been looking for these clothes.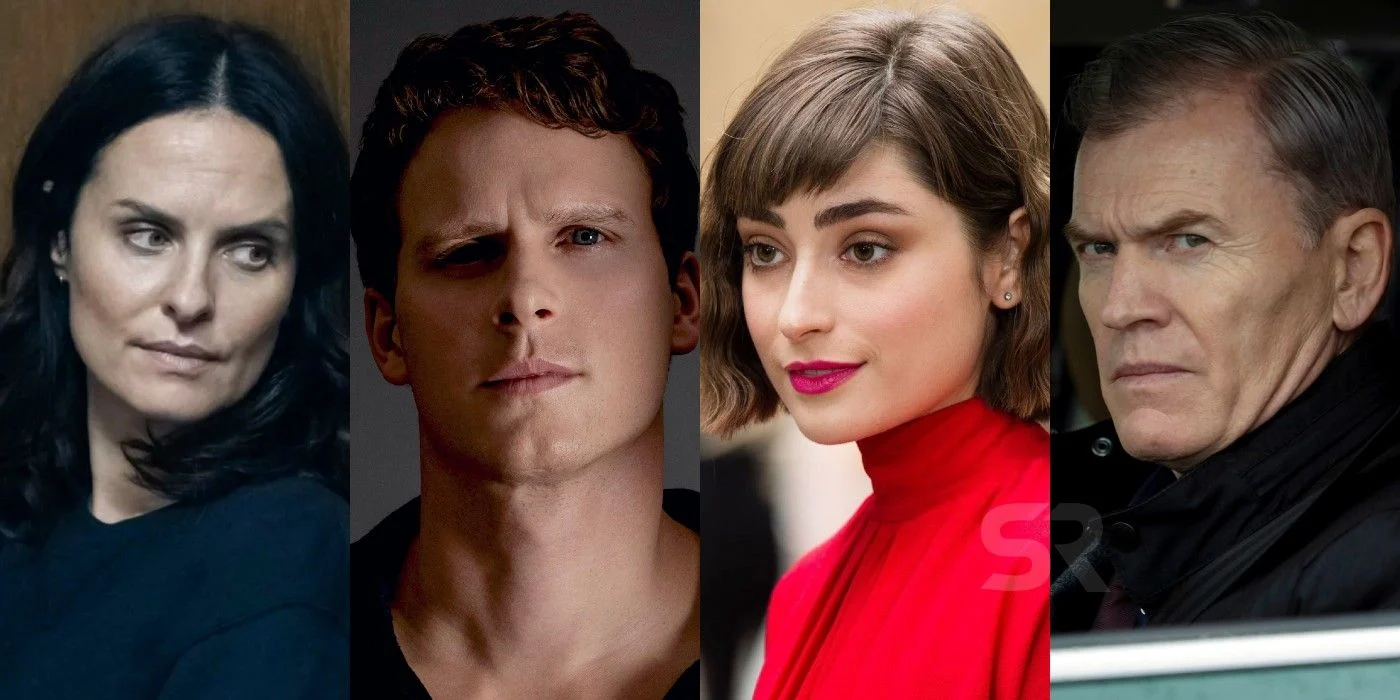 This costume guide includes several clothes that you've been admiring on the show's most popular characters. Every costume comes with a slew of things and accessories that you'll need to get your hands on if you want to look like your favorite Young Wallander character. So, let's start digging.
The pointed Adam Pålsson Young Wallander Black Bomber Jacket is a creation of high-quality leather fabric. Further, It also has a viscose lining on the inside, as well as a front zip closing and a magnificent rib-knitted style collar on the exterior, which is a stunning element of this outfit. 
Full-length sleeves and rib-knitted cuffs are also included, and the product is only available in its sumptuous Black hue.
This famous Young Wallander Frida Rask Jacket is only available in a limited quantity. In the crime-drama series, the stunning English actress Leanne Best wears this eye-catching outerwear. Frida, one of Wallander's bosses with a no-nonsense approach to his sometimes maverick inclinations, is played by her.
With any clothing you wear, the Young Wallander Katja Nilssen Jacket will offer you a badass yet gorgeous appearance. The aforementioned outfit is a rip-off of Katja Nilssen's jacket, a supporting character in the series. Katja was portrayed by actress Kim Adonis.
We believe that by following the detailed Young Wallander Costume Guide, you will be able to simply obtain the outfit that has inspired you. Get all of the pieces listed underneath the specific costume and adopt the same appearance that you've been admiring on your favorite character in Young Wallander Season. Make a good impression for the day!
Visit a tv series collection category and grab your favorite jacket.
Frequently Asked Question
What is the distinction between Young Wallander and Wallander?
Young Wallander is not linked to Brannagh Wallander (the timeline wouldn't work because both series are set in the current day). Instead, it's a reimagining of the character, retaining the young version in the present day to preserve Mankell's societal critique.
Is Young Wallander getting a second season?
Season 2 of Young Wallander is now available on Netflix. The younger version of the beloved world-weary Swedish investigator is on a fresh case, but he lacks the older version's typical psychological anguish.
Is Young Wallander a Swedish film?
Even though it is set in Malmö, the film was shot in and around Vilnius, Lithuania.
Is it worthwhile to see Young Wallander?
It is worth seeing, and I highly recommend it if you, like me, are concerned that your favorite detective shows, like Endeavour and Vera, have gone or are about to expire. This provides new life and a fresh look at one of the best. Walland.
Season 1 of Young Wallander has how many episodes?
There are 6 episodes.
Is there a previous series of Wallander?
The film is in Swedish with subtitles in English. Rolf Lassgrd established the role of Kurt Wallander in the original Swedish film adaptations of Henning Mankell's bestselling crime novels before anyone else.
Who is the killer in young Wallander season 2?
Elias Fager is a guy who, along with his older brother Soren, gained headlines in his teens for abusing and killing a teacher named Moberg. Soren was just freed from prison after serving a lengthy sentence for the crime, while Elias was spared due to his age at the time.
 What is the young Wallander season 2 cast?
Adam Pålsson plays Kurt Wallander.
Leanne Best plays Frida Rask.
Ellise Chappell plays Mona.
Richard Dillane plays Superintendent Hemberg.