Women's Puffer Jacket
The fit. You shouldn't have a down jacket that is too The fashion industry is characterized by trends and superficiality. I'd like you to meet puffer jackets. The puffer jacket is one of the most important pieces of clothing in your winter wardrobe. Especially when it's below 0 degrees Celsius.
Warm and cozy down jackets are the type of apparel that you'll want to wear on chilly nights out with friends and whenever you commute to the office in Siberia.
Although some puffer jackets are made with down, many are made with synthetic insulation, which is lighter than down and still provides the same warmth. It does not clump up when washed as much as down, which makes it a better choice for work jackets.
In terms of style, Women's puffer jackets are characterized by stitches filled with insulation to give them a "puffy" appearance. The puffiness of a puffer jacket can vary depending on the quality, density, and loft of its insulation. Some puffer jackets can be bulky, limiting your range of motion. Nevertheless, the fashion industry has experienced some significant changes over the past few decades. Warm and comfortable puffer jackets are fashionable as well.
With the sexy attributes of a puffer jacket, genuine leather has launched merchandise for puffer jackets. Our collection has jackets inspired by different bigger personalities. Our puffer jackets are super affordable and astonishingly sexy to highlight your beautiful persona.
Must-Have Puffer Jackets
Emily In Paris Floral Jacket
Emily in Paris floral puffer jacket is a beautiful piece of clothing that holds the magical power to bless your closet with a stylish gaze. You can easily pair it with a jeans and nice pair of joggers and you are good to go. Ultimately beautiful puffer jacket will portray you as a fashion diva.
Juno Temple Ted Lasso Puffer Jacket
Juno temple ted lasso puffer jacket is clearly a masterpiece with lively and lavish color contrast. This puffer jacket will work for you as an attention magnet. On the other hand, it will elevate your confidence and enhance your personality. Pair it with a pencil skirt or a pair of jeans you will look astonishing no matter what.
Red Puffer Jacket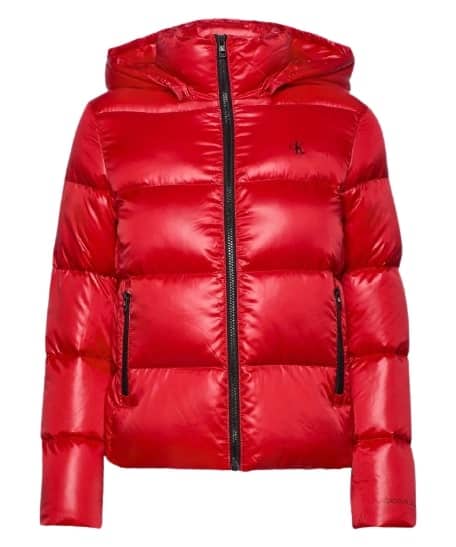 Dazzling puffer jacket with intense color. A killer combination that is enough to slay the parties with your passionate look. A shiny texture that makes it a staple in your closet. Wear it with jeans or even leggings you will rock the world, the important thing is you need to contrast red passionate color with a light tone color like white to bring out a fashion diva vibe.
People May Also Ask
What is a puffer jacket good for?
The unique combination of warmth and lightness provided by puffer jackets makes them a more popular choice than wool or leather. Our Cooler Wear Vest, for instance, keeps your core warm in well-below freezing temps while being lightweight, compact, and low-cost.
Are puffer jackets waterproof?
A puffer coat is appealing for several reasons, including its warmth, water resistance or waterproof features, the striking silhouette, and how comfortable it feels to wear.
How should a puffer jacket fit?
The fit. You shouldn't have a down jacket that is too fitted or too loose. The hem and arms should not be too roomy, as cold air can enter through the hem and arms when layers are underneath.