Bape Shark Camo Mouth Hoodie
Write a review | Ask a Questions
Shipping:

Free Shipping WorldWide

Returns:

30 Day Easy Returns

Availability:

In Stock
Specification:
Material: Fleece Fabric
Front: Zipper Closure
Collar: Hooded Style Collar
Pockets: Two Side Waist Pockets
Color: Purple | Red | Grey | Blue
Check Our Size Chart Before Ordering!
SKU:

TGL-236
Categories: Casual Jackets, Hoodies, Men's Cotton Jacket, Mens Hoodies, Summer Sale, Men, Bomber Jackets, Celebrity Jackets, TV-Series Jackets, New Arrivals, Best Selling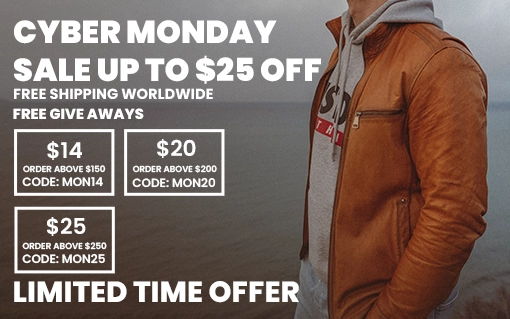 Boy's Fashion Bape Shark Camo Mouth Hoodie
Hoodies were popular in the 1970s as a result of several trends in the fashion industry. Hip-hop culture is one of them, having propelled hoodies to new heights of fashion. The school's sports team became interested in wearing them during this period. Furthermore, in the late 1990s, it became a sign of solitude, as well as an academic and fashion statement. Furthermore, because hoodies are operationally warm and simple to carry, skateboarders and surfers used them and popularised the fad worldwide.
However, in today's world, this is not the case. Hoodies are more than that. They've evolved in a million different ways, and now they're available in 100 different colors and a variety of materials. They have truly made history in the fashion world. SO, That's why we have introduced the most stylish and classy Bape Shark Camo Mouth Hoodie in our product line.
Let's Begin with the History
A Bathing Ape, a Japanese clothing brand, first established its doors in 1993. The name of the brand was inspired by the film Planet of the Apes. The BAPE Shark hoodie, which combines style and weird gimmicks, is one of the brand's most popular pieces to date. Surprisingly, military emblems found on fighter aircraft heads and even battleship bodies impacted the layout.
Logo
The Bape zip-up hoodie's emblem is incredibly stylized, but you won't be confused as to which monster you're looking at. Two rows of sharp white teeth form a characteristic curvature in the shark's mouth. There's a thin red line in the mouth that's probably meant to be tongues (or, to use the scientific term, a basihyal).
Teeth are equal on both sides. This consistency improves the image's appeal and makes it more engaging, but it also makes it look less natural. Is it possible that the teeth on the left and right sides of a real fish's mouth are identical? The eyes have also been stylized to a large extent. Aside from the red pupils, the shape is also noteworthy.
Symbol
The fact that the shark is far from realistic is irrelevant, though, because the designer's main purpose in the cheap bape hoodie was to communicate a specific emotion. Is it possible for you to figure out which one it is? With its mouth and eyes spread wide and pupils set high, this shark appears to be scared. What had frightened the beast so much? Is it possible that that's the shark hoodie's owner? styled hesitantly Aside from the red pupils, the shape is also noteworthy.
Feature and material
If you're a stylist who places a premium on aesthetics and efficiency. This, on the other hand, is the ideal location for you. The Men's Bape Shark Camo Head Hoodie is constructed of Fleece Fabric and is an excellent choice for any comfortable and casual needs. The Hoodie's inside viscose lining keeps it warm and comfortable. Full-length sleeves with rib-knitted cuffs complete the look. Any high-quality clothes you choose to put underneath this hoodie will look excellent. A zipper-style fastening and two waist pocket complete the blatancy.
A Wide Range of Colors
We never let our consumers down, which is why we've released this smart and genteel Men's Bape Head Hoodie in several colors. Purple and red are the adequate colors to wear if you want to look lively and groovy, whereas blue and black are the greatest colors to wear if you want to appear solemn.
Do Bape Hoodies Come in Small Sizes?
If you order your normal size, the Bape hoodies will fit perfectly in the sleeves but will be slightly shorter in the body. The hoodie will fit great if you get a size up, however, it will be baggier around the waist.
How Big Do Bape Hoodies Run?
If we order a size larger, the Bape hoodies will run large around the stomach and in the body length, as previously described. The sleeves are also looser than the previous size, resulting in a more relaxed fit than the slim or athletic fit.
Why are there two zippers on BAPE?
Zippers with two ways to open can be opened from both the bottom and the top. Because there will be more room at the hem of the garment, you will be able to sit more comfortably.
Who wears BAPE?
BAPE was at its pinnacle in the late 1990s and early 2000s. The Notorious B.I.G., a fashion-conscious rapper, used the brand's clothing, gaining it a solid reputation in hip-hop culture. Nigo was also introduced to Pharrell Williams in the early 2000s.
You may also like