Cyberpunk 2077 Jacket
Write a review | Ask a Questions
Shipping:

Free Shipping WorldWide

Returns:

30 Day Easy Returns

Availability:

In Stock
Specification:
Material: 100% Genuine Leather | Faux Leather
Internal: Premium Soft Viscose Lining
Collar: Erected Stand-Up Colourful Collar
Pockets: Two Outside and Two Internal Pockets
Colour: Camel | Brown | Green
[popup_anything id="4905″ ]

The Genuine Leather Customers Gallery
The Genuine Leather
Customers Gallery :
We have over 5000 plus satisfied customers, who have been buying all kinds of jackets from our site be the part of TheGenuineleather customers gallery.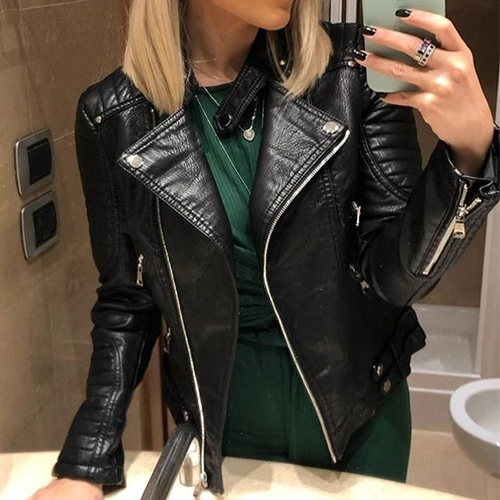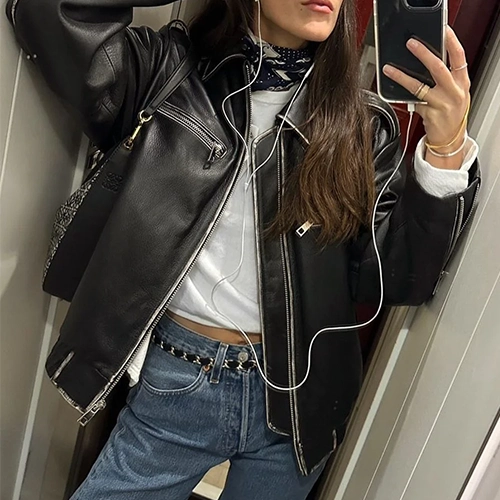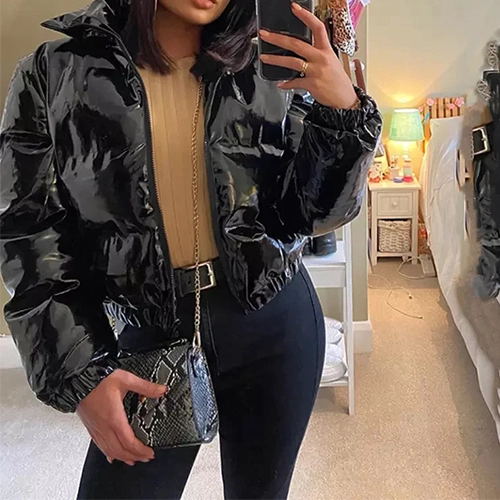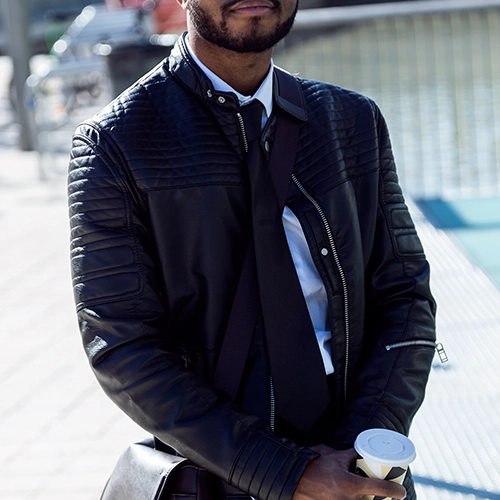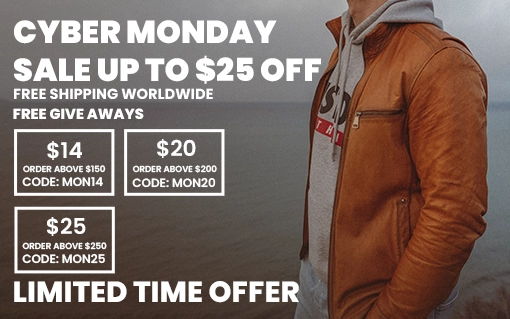 Cyberpunk 2077 Samurai Gaming Bomber Leather Jacket
Cyberpunk 2077 Jacket is from the most electrifying video game Cyberpunk 2077 surrounded in real open-world activity experience story set in Night City Life, and a megalopolis fixated on power, allure, and body alteration. You play as V, a hired fighter bandit pursuing a unique embed that is the way to eternality. You can alter your character's cyber ware, range of abilities, and playstyle, and investigate a tremendous city where your decisions shape the story and your general surroundings.
Amazing Features of Cyberpunk 2077 Jacket
The Genuine Leather has this amazing outfit ready for sale in multiple colors and in different materials. This Cyberpunk 2077 Jacket is available in Real Genuine Leather as well as Faux Leather. Get in touch with us to know more about this outfit. We guarantee you never disappoint with the quality we have used to make this amazing Cyberpunk Samurai Jacket.
Do you find yourself drawn to this game, its characters, and this amazing Cyberpunk Jacket? Let us take you on a wonderful tour of Cyberpunk 2077.
Story Of Cyberpunk 2077 Jacket
Cyberpunk 2077 Jackets are from the modern world computer game, which happens fifty-seven years into the future in the modern city of Night City, California. The game rotates around the hero character named V. The character relies upon the players' decision, who can pick any sex, either male or female. Whether male or female, you will likewise observe the player wearing this Cyberpunk 2077 Jacket nearly in the whole game.
In the game, V is a soldier of fortune. Players can wander anyplace all through the city. V can likewise purchase digital inserts, different overhauls, and customization. Through his experience in the tragic cutting-edge city, V meets and selects different partners, including Jake, Johnny Silverhand, who shows up as a 3D image and different others. Further, during a heist, V's accomplice Jake then additionally passes on. At the point when Jake goes to meet Dexter, he assaults him, because of which V winds up waking in a dumpsite. V, at that point, further additionally meets Johnny Silverhand. In this way, enter the game, play, run, battle, execute, and appreciate!
Addictivity of the Cyberpunk 2077 Video Game
All things considered, for the most part, everything was acceptable. Not simply the amount of NPCs in the group yet the sheer wide range of character models. What number of open-world urban areas have we wandered through in our gaming past? Also, out of these, what number of have been inhabited with such a different cast of additional items? I think we've gotten so acquainted with this we scarcely notice it any longer, yet viewing the scene happen as V entered the city street. I was simply overwhelmed by this amazing creation.
About Cyberpunk 2077
Wondering who V is?   
V is a character that the player controls. He is the protagonist in this video game. The player has complete access to customize the gender of this character. Also, the player can change his history style and not to mention – the Cyberpunk Samurai Jacket. This player has an appealing personality and is very popular. V is 22 in the game, and Gavin Drea and Cherami Leigh have done the voice.
Do you want to know what type of game this is?
Cyberpunk 2077 is an immersing role-playing game published by CD Projekt. The game consists of both modes – single-player and multiplayer. Moreover, this game is in collaboration with a REDengine four and would initially release for Microsoft Windows, Play Station 4, Play Station 5, Stadia, Xbox One, and Xbox Series X. The game is played from a first-person perspective.
This is a game filling with complete action, suspense, and thrill. It takes place in Night City in California that has a total of six regions. The game has extraordinary features gaping graphics, characters, weapons, and assassinations of the characters. The character given to the gamer has different features like face, voice, body type, clothing, hairstyle, and background – all can be customized with ultimate detailing. The character is able to perform tricks like hacking, combat, and working with machinery.
Why is the jacket so hyped about?
This jacket certainly has the looks to kill. But along with that trait, it has unlimited powers in the video game. And as the player advances, the powers of this jacket start increasing. For all the Cyberpunk 2077 fans, this jacket associating with the spell-bounding characters of this game. Wearing this jacket has a sentimental value attached to it. Also, there are unique and complete revolutionary features that make this jacket rank on the top in the most wanted ones.
Want to know some interesting facts about this game?
We recommend heading to our blog section, where you can find details about its release, its success, and, most importantly, frequently asked questions. So, run your fingers or cursor to this section by clicking on this Blog
Check out our best-selling Jackets and coats like Emily In Paris Emily Cooper Floral Puffer Jacket, Beth Harmon The Queen's Gambit White Trench Coat, Yellowstone Beth Dutton Blue Hooded Coat, The Undoing Grace Sachs Green Trench Coat, and many more you can find out in our store. Also, check out the most famous Celebrity Outfits, TV-Series Outfits, Film Outfits, Gaming Outfits, and much more in our store.
Note: If you do not see your size chart, let us know, and we will choose the size for you. We prefer non-standard sizes and styles, as each has its own preferences.
You may also like