Top Gun Maverick Bomber Jacket
Write a review | Ask a Questions
Shipping:

Free Shipping WorldWide

Returns:

30 Day Easy Returns

Availability:

In Stock
Specification:
Material: 100% Genuine Sheep Skin Leather
Internal: Premium Soft Polyester Lining
Collar: Dark Orange FUR Collar
Pockets: Two Outside and Two Internal Pockets
Colour: Black | Brown | Green

The Genuine Leather Customers Gallery
The Genuine Leather
Customers Gallery :
We have over 5000 plus satisfied customers, who have been buying all kinds of jackets from our site be the part of TheGenuineleather customers gallery.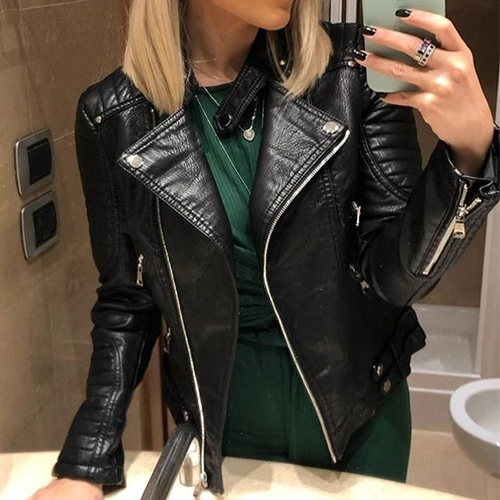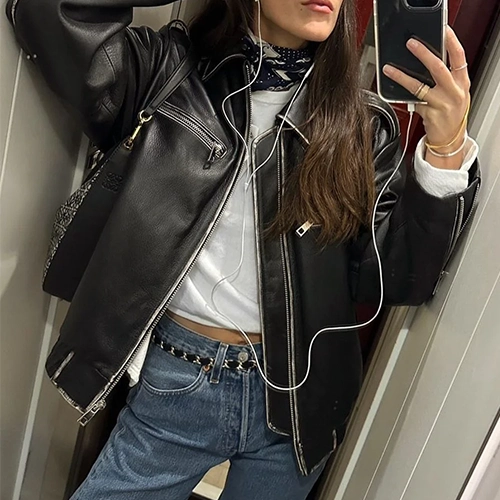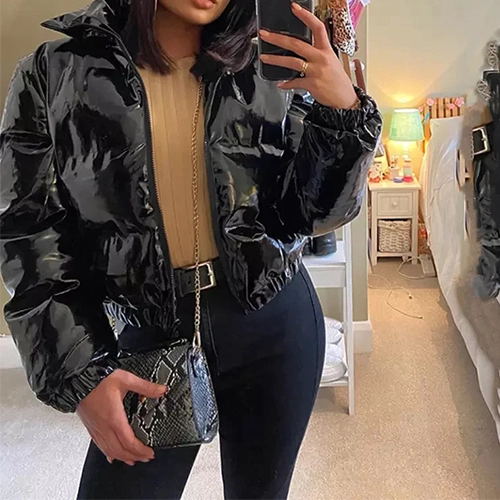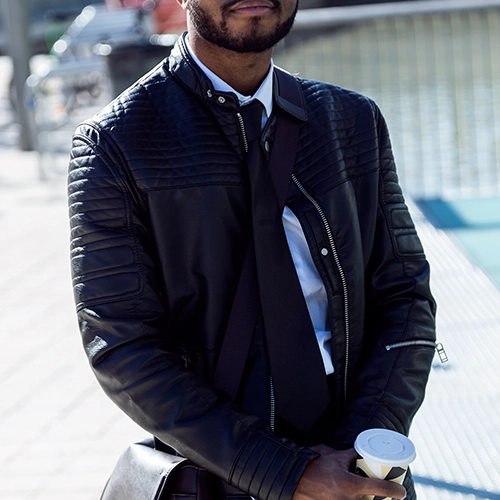 SKU:

TGL-488
Categories: Aviator Jacket, Best Jackets, Best Seller, Father's day gift, Mens Winter Jackets, Slim Fit Jacket, Top Gun Jackets Collection, Top Ten Men's Jackets, Men, Men Leather Jacket, Brown Leather Jacket, Bomber Jackets, Biker Jackets, Winter Jackets, Best Selling, Halloween Jackets
Tags: Best Selling, Brown Leather Jacket, Brown Mens Leather Jacket, Fur Jackets, Stylish Jacket, Tom Cruise Jacket, Top Gun Jacket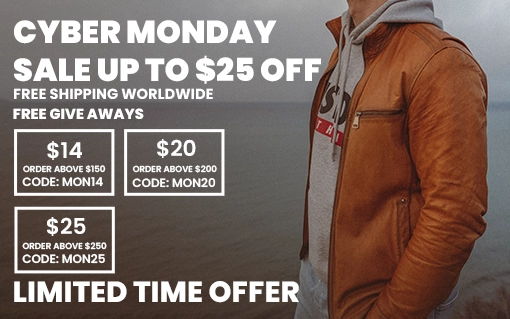 Top Gun Jacket, Tom Cruise Top Gun Maverick Aviator Bomber Leather Jacket 
TGL offers one of the most famous Hollywood movies Top Gun Jacket worn by protagonist Maverick played by all hearts favorite hero Tom Cruise.
Tom Cruise as Maverick in Top Gun
Tom Cruise a man who needs no intro among the groups, and almost everyone knows him as one of the evergreen personas, has something astounding to offer. And you assuredly wouldn't miss the chance when you can get your hands on the exquisite imitation of his style. Isn't it? So, why not have a look at the intriguing features of this Tom Cruise Top Gun Maverick Bomber Leather Jacket.
This Top Gun Maverick leather jacket is the exact imitation of Tom Cruise's style from the movie when he wears leather jacket in one scene! And no doubt how irresistible it looks on him is truly undefinable! So, do you have a mirror in your house? Well, that would be silly to ask as who doesn't have! Now, it's time to use that countless times. Why? As you can't stop yourself from looking again and again once you wear this Maverick Top Gun Bomber Jacket.
Despite the design, the Top Gun G-1 aviator jacket also has one of the high-class finishes at the best possible price! We believe in serving our customers, and that's why we finished this G1 Flight jacket with genuine sheepskin leather material. Sheepskin Leather can undoubtedly be a choice of astute on your part in terms of comfort and investment.
This Maverick aviator jacket has a premium polyester lining with Dark Orange Fur Collar. The jacket is available in two vibrant colors to suit your different choices. So, be wise in your decision and seize this Men Bomber Hood Removable Leather Jacket.
This movie jacket can be the perfect wear for any party, event, for ride. However, by looking audience's interest in Top Gun  2021 Movie we introduce a Top Gun 2 Film Jacket also, Kelly McGillis Top Gun Black Leather Jacket so that you can get a complete package of Top Gun's Movie Merchandise in any size for your beloved family and friends all in a single place.
Get Your Own Top Gun Custom Leather Jacket
The Genuine Leather is a platform where you can able to get your favorite Top Gun jacket in any style, color, or size. We are here to fulfill all your needs so you can enjoy your Top Gun outfit. By connecting to us regarding your custom top gun jacket, simply visit our custom page and fill in the form. You can also email us your style query at [email protected].
Why should you choose TheGenuineLeather.com?
We all are human, and we can be curious about choosing something new for ourselves. And it is normal to feel confused in making the final decision, but don't worry; we are here to guide you in every step. And that's why we will define some of the exquisite features of this Tom Cruise Top Gun Bomber Leather Brown Fur Collar Jacket so that you can decide between buying confidently.
Quality is our second nature, and our craftsmen take pride in what they do for a living! That's why you can observe the quality of high-end with robust and precise stitching. Our bomber and leather jackets are hand-made, and each passes through the strict process of quality assurance. Why? So, that the customers like you can get the product of eternity for their closet. Also, we are offering this jacket in our Top Gun Jacket 2021 Sale, so better make your mind soon!
Now, let us define some of the intriguing features of this Top Gun Jacket to pump some extra excitement in your soul.
Top Gun Jacket's External Material
We offer this Tom Cruise Maverick Top Gun Pilot Brown Jacket in multiple fabric options like you have a chance to choose between Genuine Leather, Faux Leather, and Cotton material. But we will define the incentive of each fabric so that you can select which material suits you best.
If you Choose Genuine Leather
Genuine leather has its own pros and cons when it comes to classic vintage appearance. Natural leather can offer you better insulation in winters and can keep you warm outside. It has better durability as compared to other types and looks better as it ages.
It is flexible and breathable, ideal for your daily wearing. Whereas, in terms of cons, you may find the genuine leather product a bit expensive. They require more maintenance and are prone to cracks and wrinkles in the direct U.V. Light.
If you Choose Faux Leather
Faux Leather can give you the same classic appearance, but synthetically. It has a better resistance against U.V. light and is not prone to cracks, as it is not real skin. It requires less maintenance and is cheaper than genuine leather. But sometimes, people do not like the synthetic smell of it, and it is not that durable and supple as natural leather.
If you Choose Cotton fabric
Cotton is ideal for your casual outings; it is lightweight, you can pull this out at almost any time of the year. And not like genuine or Faux leather, which you can wear in winter only! It is a significantly cheaper option, and you don't need to break your bank to buy it!
Top Gun's Jacket's Internal
Our craftsmen endorsed an internal Polyester lining of natural cellulose material inside the Top Gun Flight Jacket. This lining can keep you snug and comfy throughout your day. It will automatically let you pick it when you are going outdoor.
Hardware and Stitching
We used a YKK zipper in this Cape Buffalo "Maverick" Top Gun G-1 Jacket (2nd Film). The zippers are of the finest quality and have an operation limit of infinite attempts. Never hassle with closing and opening your jackets multiple times a day, as it will provide you with buttery smooth movements.
The stitching of this Top Gun Maverick Jacket is robust and precise. Our craftsmen have mastered their skill and stitch every item with the aim that is their only product. So, enjoy your moments by being active, and never worry about its sewing!
Sizing
Our Top Gun Tom Cruise bomber brown jacket has the perfect size for the personalities like you! You just need to refer to our size chart and measure the dimension in the way mentioned in the chart. And Woah, you have picked your ideal size!
So, can we hope that you have finally made the decision? Why are we asking now? Because most of our customers usually made when they reach this spot. But let's say you are the special curious one, and you are seeking some more incentives. Just stay ahold as we are highlighting the best part about this Top Gun Tom Biker Jacket. And do you know what? Non-other than its patches!
But first, let us know something about the movie!
What is the basic plot of the movie?
Top Gun: Maverick is an upcoming American action movie directed by Joseph Kosinski. The film will release on 19 November 2021 by Paramount Pictures. The movie features Tom Cruise as the main character and other prominent faces in its lead and supporting cast! However, we don't know much about its plot as they haven't officially released anything. But after some digging, we came to know about its few storylines.
"Pete "Maverick" Mitchell pushes the boundaries after years of duty as one of the Navy's finest aviators. He must soon confront the past while preparing a new graduate team for a dangerous mission that demands the ultimate sacrifice".
We know the plot seems interesting, and so as this Top Gun Maverick Bomber Jacket!
Is this an Original Top Gun Jacket?
You can easily find the official version of the Top Gun Leather Brown Fur Jacket on the official Top Gun site ranges between $600 to $700. And we know some cannot afford that much amount to spend on a single jacket. That's why we entered the market and offered them precisely inspired jackets as the official version.
Our Top Gun fur bomber leather jacket inspired by Tom Cruise has the exact inspiration of style as the original version but at a very less expensive cost. It has high-quality leather, YKK brand zippers, robust stitching, and a hypoallergenic shearling collar. There are patches, also known as icons of pride, for those who feel they should feel the courage to take the ground of fashion. So, are you one of them?
The Backstory of Tom Cruise Jacket's "Top Gun Patches"
Are you the one who always likes to hear the back story of the different things in this world? You are always curious to know how a certain thing came into existence and its origin? Then this section is undoubtedly for the people like you! As we mentioned earlier, we would highlight the best part of this jacket; then now it is the time! Take your reading glasses out if you have any; otherwise, your focused mind would be enough!
"This CVW-19VF-194 Cruise Patch is famous with the name of Carrier Air Group 19. After its authorization in the year 1943, it is found in the world war II battles. Many countries. Also, participated in several carrier attacks in other countries."

"NAS Jacksonville Base Patch: The name NAS in this patch stands for Naval Aviation Station, and this is the largest naval air station in the world, situated in Florida, USA."

"This patch defines the U.S. Naval Force Aircraft Carrier air wing known as Carrier Air Wing Two (CVW-2)."

"Word: Comcrudes-9 Patch. Comcrudeflot is an anagram for Commander Cruiser Destroyers Flotilla. This emblem depicts a flotilla of the naval squadron made up of destroyers, but not like a vessel."

"From the Patch, it can be identified that it for the LT.P MITCHELL US NAVAL AVIATOR. It has its position on the back, and it indicates that L.T. P.Mitchell is a certified pilot for the United States Navy, Marine Corps, or Coast Guard."

"The Tomcat emblem used in the F-14 program was the most widely used insignia ever supplied by Grumman or any other aircraft manufacturer."

"The USS Seventh Fleet emblem represents the U.S. Navy's numbered fleet. This is the biggest fleet constructed by the United States during World War II. Its primary responsibilities include providing commands during natural catastrophes and military activities."

"The U.S. has enrolled Mariners and Maritime Officers to wear dolphin breastpin uniforms in order to show that they are skilled and experienced submarine officers."

"Advanced destroyers are proportional incapacity, but are extremely common for cruisers during the Second World War and carrying nuclear technology."

"The first 13 Colonies were represented by the American Flag stripes, and the stars were referred to the 50 states of the Union. The colors for hail are both characteristic and reddish, symbolizing toughness and courage; white symbolizing virtue and irreproachability; blue stands for caution, care, and equity."

"During the second world war, most of the staff were moved from the Amphibians. Therefore it was afterward labeled the U.S. Navy as the 3rd Navy Amphibious Corps. And this Patch is known as 3rd Marine Amphibious Patch."

"DLG-32 Cruise Patch USS The Belknap-class destroyer cruiser defines William H.Standley. He was named for the former Chief of Naval Operations, William Harrison Standley."

"The lone star for its large, white star is defined by Texas Dallas patches. "The State of the Lone Star" rises to the name of the state. And has its identity as Texas Dallas Patch."

"VF-1 Squadron Patch – identifies VF-1 as the sixth VF-1, the 'Wolf Pack' U.S. Naval Squadron."

"Seabees are U.S. Naval Development Force Battalions. The United States Naval Development Units gained "Seabees" as the initials "C.B." sounded that way."

"Third Marine Aircraft Wing " refers to the third MAW as the US Marine Corps' primary west coastal aeronautical force. A squadron, a group of aviation engineers, an aviation command and control group, and four flight groups form the wing of the Patch."

"USS Galveston (CL-93/CLG-3) Patch, a light-cruiser in Cleveland class of the U.S. Navy, was afterward turned into a guided rocket cruise ship for the Galveston class."

 

"CV-34, Also dubbed the patch o-boat is an Oriskany carrier ship. The ship was designated for the fight against Oriskany during the revolutionary war. The New York Naval Shipyard surrendered the Oriskany aircraft carrier on 1 May 1944."
FAQ's For Top GUN Jacket
What kind of jacket does Tom Cruise wear in Top Gun?
Well, if you have already seen the movie, then you may know that Tom Cruise wears a Brown G-1 flight jacket with patches all over its main body and sleeves. This Top Gun jacket with patches has become one of the famous leather jackets after the movie.
What kind of jacket does Maverick wear?
Originally, the Top Gun G-1 Navy flight leather jacket was worn by Pete Mitchell in the movie who is also famous as Maverick. The jacket has made of premium Seal Brown goatskin, with Medium Brown Mouton. The jacket has a shearling lining collar and iconic aviator's flight patches of the Top Gun franchise.
What are the patches on the Top Gun jacket?
Maverick's previous jacket was emblazoned with the words "Far East Cruise 63-4, USS Galveston," honoring a real-life US battleship's tour of Japan, Taiwan, and the Western Pacific. The patch had the American, United Nations, Japanese, and Taiwanese flags, which was fitting.
Why do Top Gun pilots wear leather jackets?
Originally bomber jackets were of heavy-duty leather to keep military pilots warm. The US Army Air Corps designed  A2 and featured high wraparound collars, tight cuffs and waists, and zipper closures protected by wind flaps and fur linings. and that is the reason Top Gun pilots wear Leather jackets.
What is the famous line from Top Gun?
Some of the best lines from the Top Gun movie are as follows:
 "I Feel The Need, the Need For Speed!"
"You Can Be My Wingman Any Time."
"Son, Your Ego Is Writing Checks Your Body Can't Cash."
"I Am Dangerous."
"I'll Fly With You."
"Take Me To Bed, Or Lose Me Forever."
"Talk To Me, Goose."
Who died from Top Gun?
Do you know, it is Goose's tragic death that enables the dramatic twist in the season's final third act? And this rousing event made this movie the highest Gross film of the year 1986, and a time favorite of eternal years.
Note: If you want to know more about the upcoming sequel of Top Gun? Then head to this blog to find out some interesting info about its cast, trailer, and release date Here
You may also like