Mens Suede Jacket
Suede Jacket For Mens | Suede Leather Jackets and Coats
Everything You Should Know About Men's Suede Jacket
Suede Jackets are fabrications of Suede material. Suede is a standard leather material to create a soft, velvety texture.
They are mostly lightweight and comfortable to wear. They also offer a refined and sophisticated look. Many people consider it a versatile piece of clothing for summer.
A timeless staple that provides style and comfort. Enhancing your wardrobe collection will be beneficial. In this guide, you will explore a lot of things that you should know about men's suede jackets. Which include various styles, maintenance tips, and more.
Below is a list of Various Styles of Suede Jackets.
The Past Of Suede Leather Jacket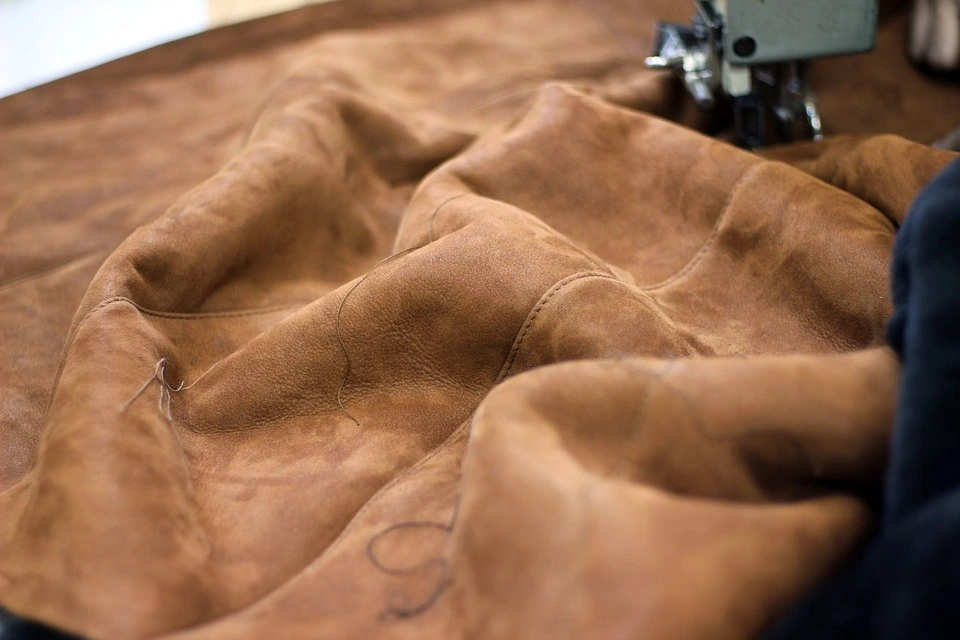 In the past, the development of leather craftsmanship and fashion trends linked suede leather jackets. If we look back, we acknowledge that people used animal skins to keep them warm in ancient times. The rise of Suede is the recent development in leather.
Derivation of Suede
"Suede" originated from the French phrase "gants de Suède," which translates to "gloves of Sweden." Researchers initially employed it in the field of clothing research. Swedish tanners have discovered soft and pliable leather perfect for creating smooth and delicate gloves. 
Early Stage of Suede
While progress was happening, Native American tribes in North America were already skilled in advanced tanning techniques. At that time, they were using deer hides to make buckskin but in a unique way. They put these on the outside, creating a flexible and warm fabric-like garment with natural qualities.
Suede gained its popularity in the 20th century. Since it has the characteristics of both leather and fabric. Designers cut the design for men's suede jackets, boots, gloves, and other clothing items. They do this to showcase the durability and strength of leather.
Suede jackets are versatile and come in many designs, perfect for different fashion styles. It offers individuality to any outfit and provides a touch of sophistication. Today, we are enjoying this cherished wardrobe staple and appreciating its craftsmanship.
Picking the Perfect Suede Jacket
Picking the perfect men's Suede Jacket is like finding the correct puzzle. First, think about the type of Suede that is mentioned below. Goat suede is super soft, while cowhide is more rugged.
Then, check the fit. It should be comfy, not too tight or baggy.
Suede jackets come in various colors, but classic neutrals like brown, black, or tan are versatile and always in style. Remember the details like zippers and buttons; they can add character. And lastly, consider your budget. 
Suede jackets come in a wide range, so find one that fits your wallet. With these tips, you will score a suede jacket just right for you. Start exploring our products and find the right match for you.
Understanding Different Types of Suede Jacket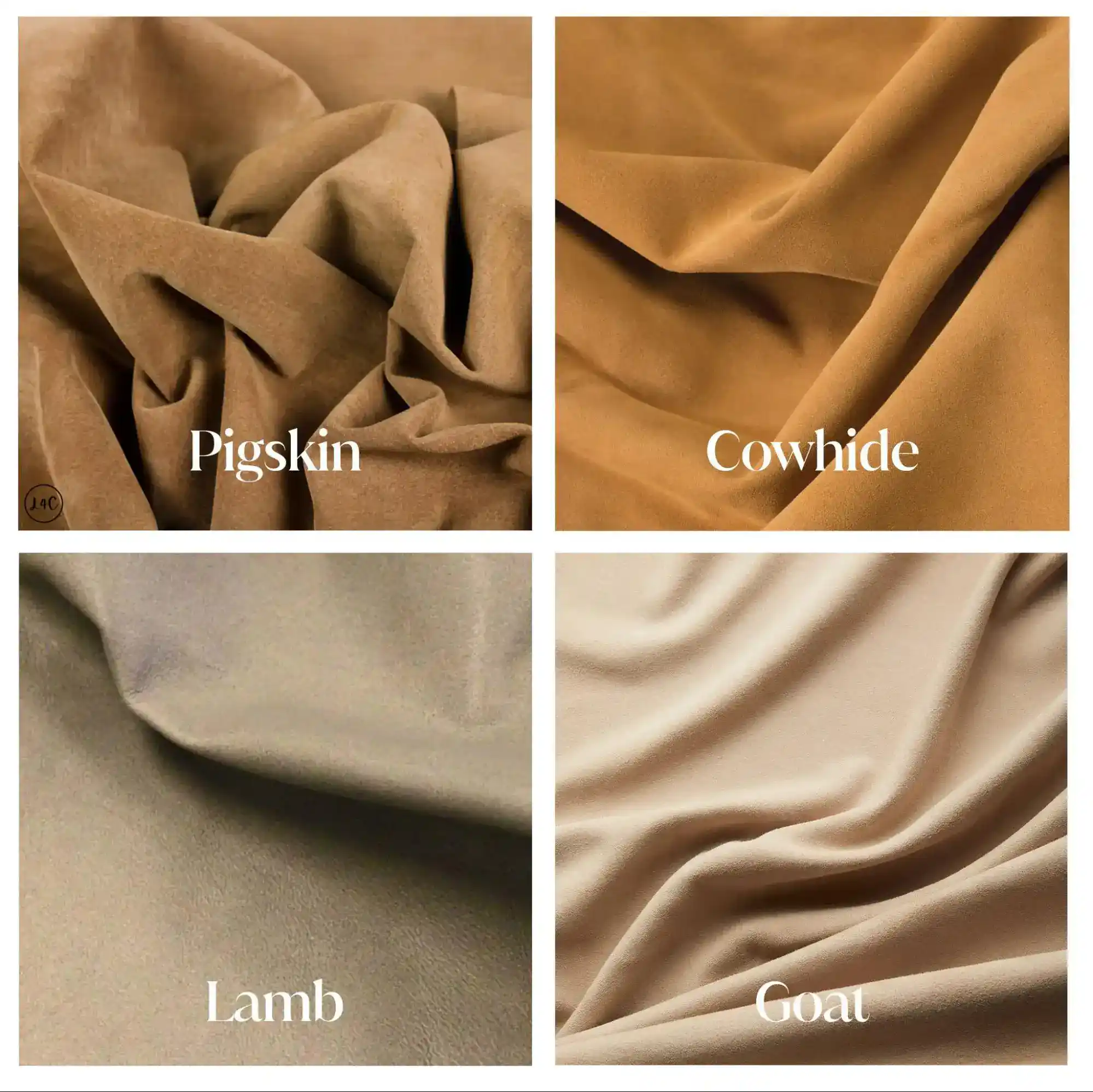 Regarding Suede, there is more than one type to know about, especially for men. 
Goat suede is super soft and lightweight, perfect for a comfy jacket. 

Cowhide suede is more arduous, making it a good choice for a rugged look. 

Consider lamb suede for a sleek style; it has a fine texture. 

Pigskin suede is affordable and durable but a bit thicker. 

Microsuede is a synthetic option that's easy to clean. 
Each type has its own vibe, so pick the one that matches your style and needs. And one good news is that we have all kinds for you at The Genuine Leather. With these suede secrets, you will know what to look for in Suede Jackets For Men.
Sizing and Fit: Finding the Right Size
Getting the perfect fit for a men's suede jacket is like finding a comfy glove. First, get to know your measurements. You will need to know your chest, shoulders, and arm length. When trying one on, your arm and shoulders should move comfortably.
Check the sleeve length, too; it should end at your wrist. If you are layering, consider going up a size. Our brand, The Genuine Leather, has various sizes. Be brave and try a few to find the perfect fit for you.
Color Choices and Utility
Many color options are available; you can choose one from them.
Brown suede jackets are like chocolate. They are timeless and match most outfits. 

Black Suede Jacket

is like vanilla; it is versatile and fabulous. 

Tan suede is like caramel; it is warm and goes with casual and dressy stuff. 

Bold colors, like red or green, are like funky flavors. They can spice up your style, but you should plan your outfit around them. All these colors are available at The Genuine Leather For you. However, despite the many colors, I like the

Brown Suede Jacket

the most as it is a decorative piece for my wardrobe. 
Various Styles Of Suede Leather Jacket
Besides the mentioned styles, our store also offers different suede jackets like blazers, moto jackets, and peacoats.
Suede Bomber Jacket
People consider the suede bomber jacket to be both casual and stylish. Typically short and fitted, with a zipper closure and ribbed cuffs and hem. You can dress up or down a  Suede Bomber Jacket based on various occasions.
Suede Trucker Jacket
The trucker jacket is another classic style that is perfect for everyday wear. Available in Suede and designed from denim. Suede trucker jackets have a relaxed fit and feature two chest flaps and two side pockets.
Suede Shirt Jacket
You can wear this versatile piece casually. Longer than a bomber jacket. Suede Shirt Jackets often have button closures and multiple pockets.
Suede Field Jacket
The suede field jacket is both functional and stylish. A valuable style and made from durable fabric. Suede field jackets often have multiple pockets, a hood, and a waist belt.
Suede Shearling Jacket
The shearling jacket is a warm and stylish option for the winter months. Typically, manufacturers make it from Suede with a shearling trim. You can find suede shearling jackets in various styles, from bomber jackets to trench coats.
Cleaning And Maintenance Tips for Suede Jackets
We have made it simple for you to clean and maintain your jacket. With these simple steps, your men's suede jacket will stay looking sharp and last a long time.
First, keep it away from water and stains so there are no rainy days or spaghetti sauce mishaps. 

Use a soft brush to gently remove dirt and dust. 

Consider applying a suede protector spray. Acting as a shield against stains and water droplets, it will.

If it gets wet, let it dry naturally and avoid heaters or direct sunlight. 

Hang it on a wide hanger to keep its shape. 

If it gets a stain, there are unique suede erasers and cleaners to rescue it. 
Final Verdict
A men's suede jacket is a versatile and timeless staple. We have discussed the history, types, and various styles of suede jackets, and I hope now you have a good understanding of them. You can buy your favorite jacket from us, including the deciding factors like color choices, size, and fit. Lastly, you know how to maintain and care for your jacket.