Womens Biker Leather Jacket | Biker Jacket for Woman
Women's Leather Jackets are attractive and functional solutions for outerwear manufactured from the skin of animals, usually cows. They provide a traditional and versatile style that may be dressed up or down. Bomber jackets, biker jackets, and moto jackets are just a few examples of the many different designs of leather jackets available. Each has its own distinctive features, such as zippers, buttons, and pockets. 
They can make a fashion statement in addition to offering warmth and weather protection. Women's leather jackets are available in a variety of hues, ranging from traditional black and brown to striking red and pink, making it simple to pick one that complements your own style.
Is Women's Leather Jacket Different From Men's?
Women's Biker Jackets in leather for both men and women provide protection from the weather and are constructed of leather in both cases. There are some significant differences between men's leather and women's leather jacket
Biker Jacket For Women often has a more fitting style and an emphasis on the waist to better fit the female body. Men's leather jackets frequently have a boxier fit and a looser silhouette.
Style: Although there are many different types of leather jackets for men and women, the women's Biker Jacket Leather category tends to be more fashionable, with more elaborate design elements and a greater selection of colors.
How Pure Quality Leather Is Formed?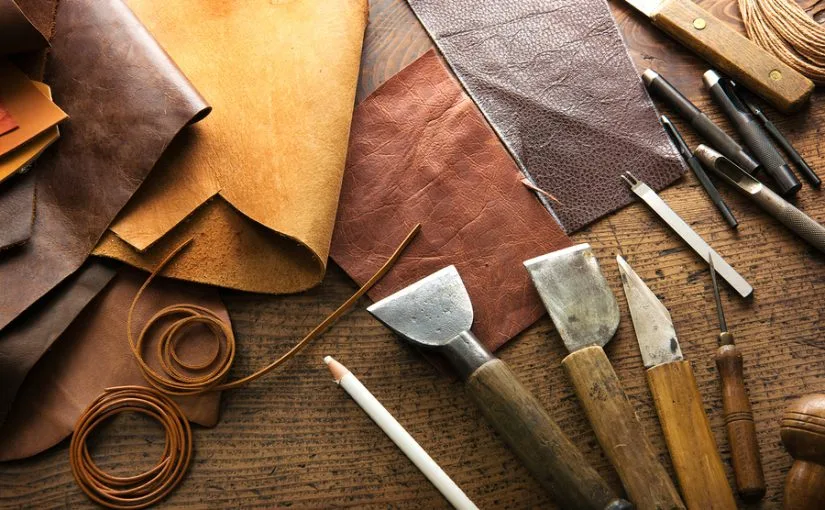 The Genuine Leather online apparel store is piled up durable and long-lasting material jackets that can survive harsh weather conditions today we are going to tell you that our genuine quality leather jackets go through several stages of production, including:
Tanning: Tanning is the process of converting rawhide into leather by soaking it in chemicals to preserve and soften it. The tanning process used will influence the final quality and characteristics of the leather product.

Cutting: Using patterns, the leather is cut into the desired pieces and shapes for the jacket.

Stitching: The pieces are then sewn together with a heavy-duty sewing machine, and any extra details like zippers, buttons, and pockets are added.

Finishing: The leather jacket is then finished to make it water-resistant and enhance its color and shine. Oiling, waxing, and polishing are all examples of this.

Quality control: Before being packaged and sold, the finished leather jacket is inspected for flaws or defects.
Why Motorbike Leather Jackets Are A Good Option?
Motorcycle riders should wear leather jackets since they offer the following major advantages:

Protection: Leather is a hardy material that can offer defense in the event of a spill or accident. It can shield the cyclist from wind and weather while also assisting in the prevention of scrapes, wounds, and bruises.

Long rides are comfortable with leather jackets because of their well-fitting, flexible construction. They frequently have soft material lining as well for increased comfort.

Style: Leather jackets are a traditional and fashionable addition for motorcycle riders, delivering a cool and rugged aesthetic that is indicative of riding a motorcycle.
What's In The TGL Stock?
The Genuine Leather store is stocked with a really cool and all-time iconic  Womens Leather Biker Jacket that is fabricated with a hundred percent real quality leather. We have very unique styles of women's motorbike jackets in an excessive amount and they are easily available in various sizing options that are suitable for all buyers according to their body shape. 
Some of the best products from our Biker Jacket Women category are women's skull print motorcycle jackets, slim fit women's red biker jacket, Descendants 3 Evie Purple Leather Jacket, and the eye-catching Leather Jacket Yellow. These are easily accessible from our category of motorbike leather jackets. 
History Of Women's Motorbike Jacket
Women first started riding motorcycles in the early 20th century, which is when women's motorcycle leather jackets first appeared. Women of the time frequently wore functional gear, such as leather coats, to stay warm and safe while riding.
Leather jackets became a symbol of this subculture and were embraced by both men and women in the middle of the 20th century as motorcycling gained popularity and started to be connected with counterculture and rebellion. Particularly for women, leather jackets evolved to accommodate their body types and fashion preferences, becoming more feminine and fitting
Women's fashion, especially leather jackets, was significantly influenced by the women's liberation movement and the emergence of feminism in the 1960s and 1970s. As unisex fashions like leather jackets gained popularity, women started to challenge established gender roles.
Women's motorcycle leather jackets are still a standard in women's fashion and are trendy items of clothing that can be worn up or down. Women can choose a leather jacket that matches their individual style and their riding requirements from a variety of available styles, colors, and designs.
TrendSetter Styles Of Women Motorbike Jackets:
Tremendous Blue Women Motorbike Jacket
This Blue Leather Jacket is a slim-fit jacket that can be worn with a plain black t-shirt as shown in the product image. This jacket is made from the finest quality leather material. The color of this jacket is really one of a kind and unique
Women's White Blazer Leather Jacket
We have seen many biker jackets in black brown and other distressed colors. But nowadays among motorbike jacket-lover ladies the White Leather Jacket is gaining too much popularity. This jacket has the same looks as all other jackets but its white color makes it a unique one among all the winter apparel. 
Genuine Black Women's Motorbike Jacket
The jacket style that is mentioned above is a hundred percent genuine, slim fit, and vintage style Black Leather Jacket. This jacket is representing the old age of the jacket era. It comes with old-school pocket styles along with a lapel collar design. This look of leather was the first-ever style that was born by the biker ladies of that vintage time period.
Frequently Asked Questions:
What is a women's motorbike leather jacket?
Ans: A women's motorcycle leather jacket is a protective garment designed for female motorcycle riders to wear while riding. It is made of leather and protects against wind, rain, and road debris.
What are the benefits of wearing a motorcycle jacket? 
Ans: Leather jackets are long-lasting and protect against abrasions and injuries in the event of an accident. They are also windproof, which keeps the rider warm and comfortable while riding.
What should we see in a women's motorbike leather jacket before buying it?
Ans: Look for features like reinforced seams, adjustable cuffs, and waist, protective padding in key areas, and a comfortable fit when purchasing a women's motorcycle leather jacket.
In what sizes a women's motorbike jacket is produced? 
Ans: Women's motorcycle leather jackets are typically available in sizes ranging from XS to XXL to accommodate a variety of body types.
How should I care for my women's motorbike leather jacket?
Ans: To keep leather jackets in good condition, they should be cleaned and conditioned on a regular basis. When not in use, keep the jacket away from excessive heat or direct sunlight and store it in a cool, dry place.
Are women's motorbike leather jackets waterproof?
Ans: Some women's motorcycle leather jackets have a waterproof coating, but not all of them. It is critical to review the specifications and select a jacket with the desired level of water resistance.
How long does a women's motorbike leather jacket last?
Ans: A women's motorbike leather jacket's lifespan is determined by factors such as the quality of the leather, how frequently it is worn, and how well it is cared for. A high-quality leather jacket can last for several years if properly cared for.