QUALITY AND CAREFUL CRAFTSMANSHIP
TGL has upheld the integrity of its products with regard to its objective by offering the best sustainable leather products in a variety of styles. We are asked a lot about how our items are created with sustainable leather. So, we are happy to share with you the ways we employ to obtain leather in an effort to increase its sustainability.
DESCRIBING LEATHER QUALITY
Leather is made when animal hides and skins are chemically treated, or tanned, to stop them from rotting. Leather is a strong, adaptable, and durable material. The main suppliers of leather include cattle, sheep, goats, horses, buffalo, hogs, and aquatic animals like seals and alligators.
However, our leather is sourced from regional vendors who treat their animals well and humanely. Additionally, we offer farmers reasonable trade prices. As domestic farm animals are used to produce our leather, there is no environmental impact. Additionally, the handmade nature of our products ensures a low-impact and sustainable production process.
On the other hand, we advocate for the ethical treatment of our employees who handle leather goods. Everything is included, including providing them with a safe workplace and paying them decently. Sustainability and morality are central to The Genuine Leather, which ultimately helped it succeed.
OUR SOLID SUPPLY CHAIN AND ETHICAL ACTIONS
The idea that fashion need not always be about design is something we wish to advance. It is also a story about how excellence and fashion need not be sacrificed in order to develop society and the environment.
Therefore, TGL supply chain was designed with best practices in our mind, enabling us to produce excellent, fashionable products while utilizing eco-friendly processes, obtaining sustainable leather, and treating employees ethically.

Jacket Pattern
A well-made jacket is essential to us. Different design elements, appropriate computing tools, and processes are used to bring impressive outcomes.

REMARKABLE DESIGNS
We give our best to design standout outcomes so you can pick the one that's perfectly suited to you.
AFFORDABLE & FRIENDLY PRICE
while utilizing skilled artisans and premium supplies. We want our products to be within your means.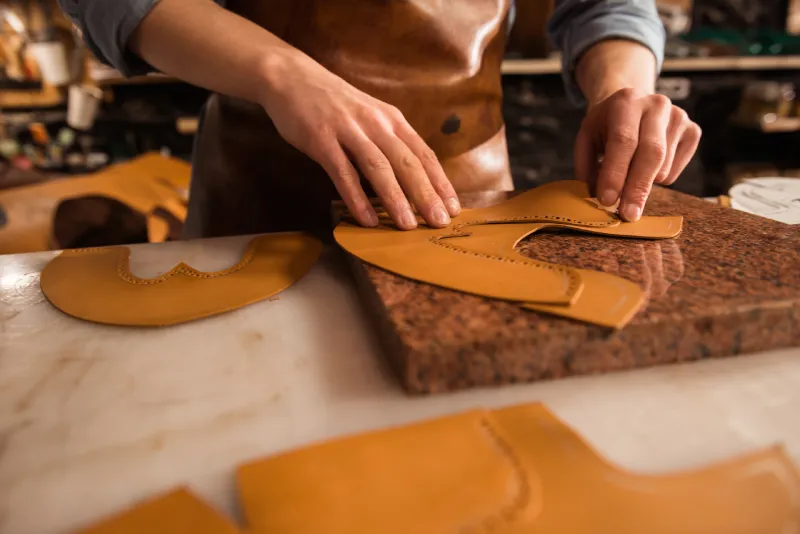 "ECO-FRIENDLY LEATHER" & Their IMPACT ON ENVIRONMENT
Vinyl or plant-based materials make up the majority of eco-leather. Some claim that eco-leather can occasionally even incorporate animal-derived leather as long as it has been tanned and colored using plant-based resources rather than harmful toxic chemicals. However, the disadvantage of this so-called eco-friendly leather is that it is not long-lasting. It requires chemical processing because of its non-animal origins, which leads to enormous industrial waste.
So, For the production of our leather, real animals that were raised locally for food are used. We stand by our products since they are durable and made with the highest environmental practices, thus.
PLEDGE OF TGL
We are trying to bettering the world through our trustworthy business and eco-friendly apparel. Real animals are raised nearby both for food and to make our leather. To ensure that cow farmers are fairly compensated for their leather, we work directly with them and also offer theme fair payment for their leather.