Women Winter Jackets
Genuine Leather has a huge variety of winter jackets available in both cotton and genuine leather. We deliver quality products that bring charm to your personality.
Women Winter Jackets Collections
What does having a high spirit mean? It means to have an attitude of hope and firm belief. High-spirited people can enjoy the most mundane situations. Their belief is to invest in themselves, be optimistic, and know their own worth. This mindset can also be seen in each of their actions, including eating, talking, or – DRESSING UP. They give a specific thought, a conscious effort in every day's appearance. Moreover, they invest time and energy to decide what reflects their optimism. Who knew that the bland job of getting ready each day could be fun too? For those effervescent ladies, genuine leather is here with our collection of Women's Winter Jackets. This apparel will certainly contribute to making each day special!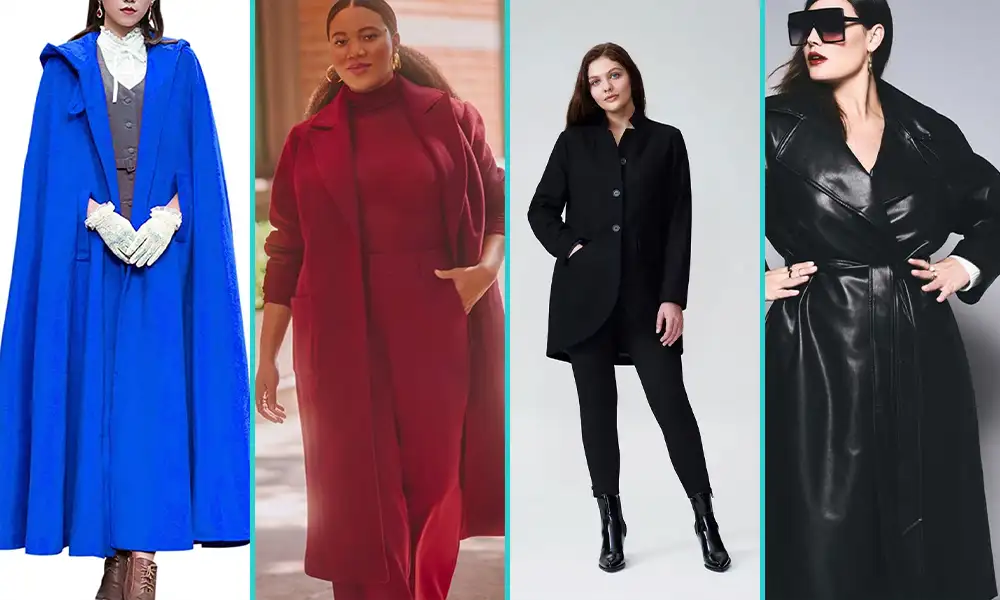 Our designers have meticulously designed each of these jackets so that this winter becomes the most memorable for all of you! The comfort and ease that these jackets provide will always make you feel excited to wear one of them. The authentic look will keep giving you uplifting vibes. The color palette is also an exclusive one – in which these jackets are available. These include – the prettiest shades of brown, black, white, and grey with a sprinkle of a few reds, greens, yellows, purples, and pinks. This collection of Women's Winter Jackets will allow you to have the comfort of your blanket along with you all the time. With the help of these jackets, you can transport that warmth along with you!
Furthermore, the collection includes a variety of jackets with countless styles. We have aviator, bomber, shearling, and fur jackets. These are inspired by movies, games, T.V series or are designed exclusively by our team to provide you with the best of all!
Ever been to an art gallery? Strolling through this collection will feel exactly like visiting an art gallery. The fur material, its shearling collar, and intricately tailored jackets with waist belts will transport you into another world – really! Any cloth can provide coverage, but we aim to gift you the perfect budget-friendly package of style, comfort, warmth, and happiness through our collection of Womens Winter Jackets. Through these jackets, we offer you a warm hug to beat these chilly winds!
Frequently Ask Question Answer
How can you tell if a jacket is suitable for the winter?
Down is a great insulator created from clusters of duck or goose feathers that is breathable and lightweight. Check the fill power of a down coat before buying it: This rating, which ranges between 500 and 900, represents the overall quality of them down.
Are our winter jackets water-resistant?
The outer shell of an insulated jacket is water-resistant because water can degrade insulating efficacy, especially with untreated down. Some insulated shells go a step further and include a waterproof/breathable outside fabric as well as taped seams.
What is the average lifespan of a winter jacket?
We can all agree that a decent winter coat is one of the most important items in your wardrobe, whether you are looking forward to wearing your winter attire or are still lamenting the end of summer. The perfect one will keep you looking attractive, feeling cozy, and lasting for up to five years if properly cared for.
What makes a jacket warm in the winter?
The most prevalent types of insulation used in winter coats are down synthetic materials and wool. Each has its unique set of benefits, yet they all keep you warm in the same way: Your body generates heat, which warms the still air trapped between the materials' fibers and filaments.
How many jackets do I need?
Yes, you can, but how many jackets should I have is a question you may have. The simple answer is that you should have at least three jackets. A casual jacket, a classy jacket, and a winter coat are all options. But it's not as straightforward as that. 1
Is it possible to customize winter jackets?
One thing to keep in mind while tailoring a winter jacket is that changing the shoulder portion of a well-made garment is exceedingly difficult. If the shoulders of your winter coat have become too large or small, it may be time to replace it.
What happened to my puffer jacket?
The tennis balls will bounce around the machine while the jacket dries, repeatedly striking the jacket like you would fluff a pillow back into form. Your puffer coat will be fluffy and new when it comes out of the dryer, ready to be stored for the winter.
When should my down jacket be replaced?
If you've owned your jacket for a few seasons/years and the compression isn't working and/or the dryer technique isn't working, it's time to replace it. Down is natural and will degrade over time. Long durations of compression hasten this process.
Why is a leather jacket so costly?
You can't produce high-quality leather jackets with a mass-production approach. Each leather jacket is created, which means that each high-quality handcrafted jacket requires a lot of sweat and effort from the craftsmen. It can take up to a week for a leather jacket to be ready!